1. When installing flexible
Ball Joints
in the pipeline, it must be in a natural state, and do not artificially deform the product. When the pipeline medium is resistant to acid and alkali, oil, high temperature and other special materials, a joint with a gear higher than the working pressure of the pipeline should be selected.
PI Series Ball Joint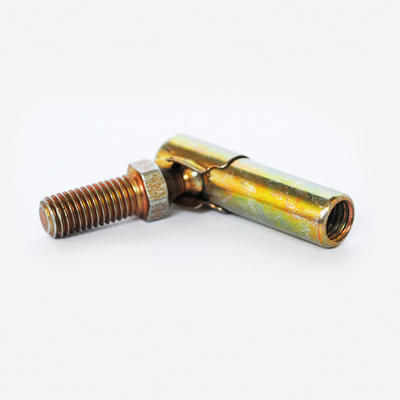 2. The flange connecting the rubber joint should be the valve flange or the corresponding flange.


3. The normal applicable medium for flexible rubber joints is ordinary water with a temperature of 0-60°C. For special media such as oil, acid and alkali, high temperature and other corrosive and hard textures, the corresponding special-resistant materials should be selected. Rubber joints should not be used blindly or universally.


4. When the flexible rubber soft joint is used at the inlet and outlet of the pump, it should be located on the side of the water spring, and a metal reducing joint should be installed between the water spring and the large diameter source of the reducing diameter.


5. For high-rise water supply or suspended water supply, the pipeline should be fixed on the hanger, bracket or anchor frame, and the joint should not be allowed to bear the weight and axial force of the pipeline, otherwise the joint should be equipped with an anti-pull-off device (the bearing capacity must be greater than that of the pipeline) axial force).


6. When installing the rubber joint, the screw rod of the bolt should extend to the outside of the joint, and the bolts on the end face of each flange should be repeatedly and evenly tightened by means of diagonal pressure to prevent pressure deviation. Threaded joints should be tightened uniformly with a standard wrench. Do not use afterburning stalks to make the joints slip, slip and break, and check regularly to avoid loosening and causing slippage or water seepage.