Cleaning method:
1. For bearings, if they are sealed with anti-rust oil, they can be cleaned with gasoline or kerosene.
2. For those bearings that use thick oil and anti-rust grease (such as industrial Vaseline anti-rust), you can first use No. 10 engine oil or transformer oil to heat, dissolve and clean (the oil temperature should not exceed 100 ℃), immerse the bearing in the oil, wait for The anti-rust grease is melted and taken out, and then cleaned with gasoline or kerosene.
Rod End Bearing 0E6B0301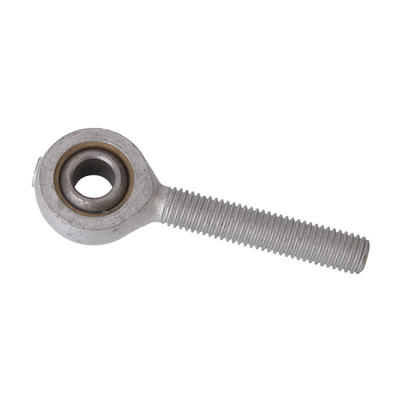 3. For those bearings that use gas phase agent, anti-rust water and other water-soluble anti-rust materials for anti-rust, you can use soap and other cleaning agents, such as 664, Pingjia, 6503, 6501, etc.
4. When cleaning with gasoline or kerosene, hold the inner ring of the bearing with one hand, and slowly turn the outer ring with the other hand until the oil stains on the bearing rolling elements, raceways and brackets are completely washed away, and then clean the surface of the bearing outer ring. . When cleaning, it should also be noted that when starting, it should rotate slowly, shake reciprocatingly, and do not rotate too much, otherwise, the raceway and rolling elements of the bearing are easily damaged by dirt. When the bearing cleaning volume is large, in order to save gasoline and kerosene and ensure the cleaning quality, it can be divided into two steps: coarse cleaning and fine cleaning.
5. For bearings that are inconvenient to disassemble, they can be cleaned with hot tears. That is, scald with hot oil with a temperature of 90°--100°C to dissolve the old oil, dig out the old oil in the bearing with an iron hook or a small spoon, and then use kerosene to rinse the residual old oil and engine oil inside the bearing. Just rinse it with gasoline.